"We invite new trainees, researchers and supporting partners to take advantage of the exciting opportunities at our Vision: Science to Applications program. Located at York University in Toronto, our members form a truly interdisciplinary network between five faculties and over 50 academic, non-profit and commercial partners.
Vision is our most important sensory medium for perceiving and interacting with the surrounding world. Continued research into this area has important implications both for human health and for the technologies that we use to extend our abilities. VISTA has a variety of opportunities for exceptional vision researchers looking to expand and integrate the potential of visual neuroscience, computer vision, arts and humanities to tackle 21st Century challenges."
- Scientific Director, Professor Doug Crawford
Mission
VISTA's mission is to advance vision science through computational and biological research perspectives, and to produce applications that generate positive health, societal, technological and economic impacts for Canada and the world.
Vision
Science to Applications (VISTA) is a collaborative program funded by the Canada First Research Excellence Fund (CFREF, 2016-2023) that builds on York's world-leading interdisciplinary expertise in biological and computer vision. In collaboration with over 50 academic, public, and for-profit partners from around the world, VISTA will propel Canada as a global leader in the vision sciences by integrating visual neuroscience with computer vision to drive innovation.
The central scientific question that drives VISTA is 'How can neural and/or machine systems be integrated to provide adaptive visual behavior in real-world conditions'. Answering this question will provide fundamental advances to vision science and exciting, widespread applications for visual health and technologies. Our overarching aim is to advance visual science through research that spans computational and biological perspectives and results in real-world applications.
Research Applications
Utilizing InnovationYork and our Commercialization Manager, VISTA aims to produce numerous patents, inventions, licences and companies to positively impact industry, healthcare and society. Click here to find out more about the VISTA Staff.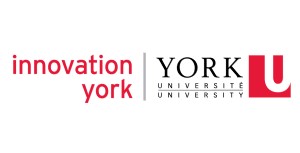 Associated Research Units
The foundation for VISTA is York University's large, internationally recognized, interdisciplinary group of biological and computational vision scientists led by the Center for Vision Research (CVR). VISTA integrates the strengths of CVR with four other synergistic Institutes and Centers.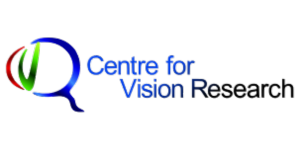 Sensorium: The Centre for Digital Arts and Technology
York U Centre for Aging Research (YU-CARE)
Innovative Computing @ Lassonde
Associated Faculties